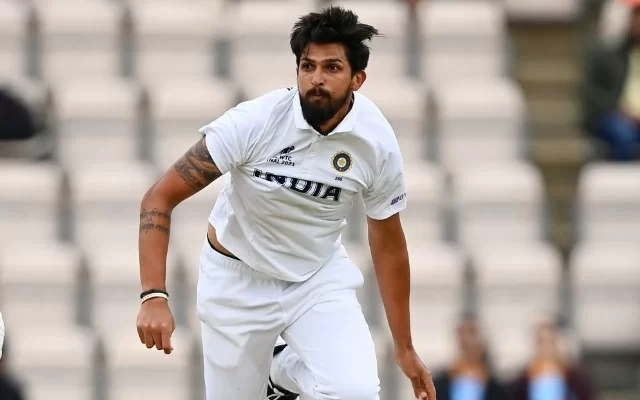 Ishant Sharma is not playing the first Test of WTC between England and India
Ishant Sharma is not playing the first Test of WTC between England and India
August 6, 2021  Authorbjbajian
Cricket fans will be treated to a blockbuster match as two of the game's giants, India and England, face off in a five-match Test series on English soil. In addition, veteran bowler Ishant Sharma was not picked in the Indian starting XI for the opening Test.

While Ishant Sharma's exclusion may raise some eyebrows, it is believed that the experienced pacer will not be fit for the first Test. It should also be noted that Ishant Sharma had an injury to his right hand in the World Test Championship (WTC) final, and sources say he may have torn it.

As a result, Sharma will not be in India's starting XI for the opening Test against Joe Root and his team. Before the toss, Virat Kohli, India's captain, announced that his team would use a four-pronged pace assault.

Jasprit Bumrah, Mohammed Shami, Shardul Thakur, and Mohammed Siraj are the four pacers named in the Indian starting XI. Ravindra Jadeja will take the lone spinner's berth in the Indian lineup.

Virat Kohli stated that winning a Test series in England and Australia in the same year is a once-in-a-lifetime opportunity for the Indian team. He also expressed his gratitude for the opportunity to perform in front of an audience.

Ishant Sharma is India's sixth-highest wicket-taker in Test cricket, with 306 wickets at an average of 32.18. In his successful Test career, Sharma has also amassed 11 five-wicket hauls.

Ishant Sharma last appeared in an Indian shirt during the World Test Championship's last match (WTC). The right-arm bowler picked up three wickets in each innings of the final against New Zealand.