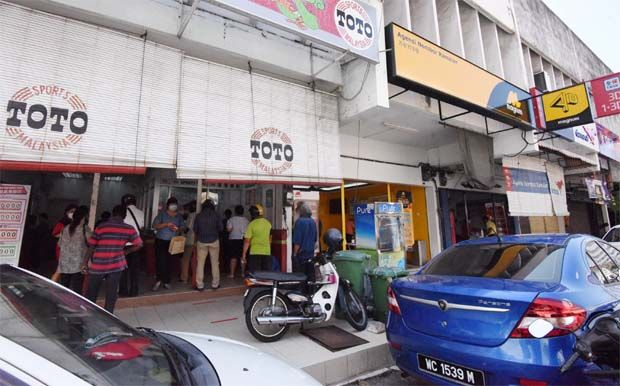 Magnum lottery ticket sales impact by MCO 3.0
Magnum lottery ticket sales impact by MCO 3.0
June 18, 2021  Authorbjbajian
Even though Magnum Bhd's shops remain open, the movement control order (MCO) 3.0 is expected to restrict ticket sales as customers exercise prudence and avoid crowded areas.

According to RHB Research, some punters may buy from illicit operators because of transaction convenience, reducing revenue for legal number forecast operators (NFOs).

Given the somewhat inelastic nature of the number forecasting business, ticket sales should rebound strongly once things return to normal.

The disruption in ticket sales during MCO 3.0 was considered by RHB Research as a short-term stumbling block, especially with the vaccination distribution.

According to the report, even in a bleak macroeconomic climate, NFOs are resilient, and demand is relatively inelastic.

When most outlets were temporarily shuttered from January 13 to February 15, it reported ticket sales hovered around 20% of pre-pandemic levels, citing the MCO 2.0 as an example.

Since reopening on February 16, ticket sales have quickly recovered to around 80%-85% of pre-pandemic levels.

According to its jackpot prize aggregation, average jackpot ticket sales in the first quarter of 2021 fell by around 18% quarter-over-quarter (q-o-q) and 32% year-over-year (y-o-y). This is the case despite a more considerable average jackpot amount of roughly 27% q-o-q and about 23% y-o-y.

RHB Research has decreased Magnum's financial year 2021-2023 earnings by 10.4%-4.3% due to the scenario after lowering its ticket sales expectations.

The research firm also decreased its target price from RM2.97 to RM2.73 per share.

However, it favours the company because of its excellent 7.6% yield for the fiscal year 2022.

RHB Research believes that the passage of tighter gaming rules and the eventual monetisation of its share in U-Mobile could provide more earnings upside.