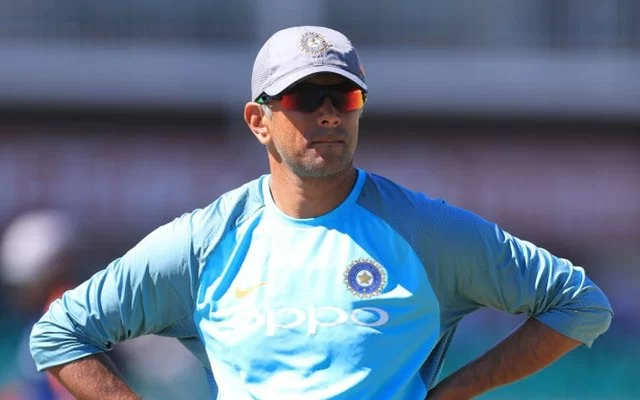 Rahul Dravid will be the head coach of the India team for Sri Lanka tour
Rahul Dravid will be the head coach of the India team for Sri Lanka tour
May 21, 2021  Authorbjbajian
The BCCI has appointed Rahul Dravid as the India B team's head coach for their upcoming trip to Sri Lanka. India will be playing two series at the same time in the coming months. The leading Indian squad will travel to England on June 2 to play New Zealand in the final of the inaugural World Test Championship, followed by a five-match series against England.

Since the WTC final is in June and the Test series begins on August 4, there is a month-long break because there is nothing scheduled in July. As a result, the Indian board agreed to use this time because another Indian team will be visiting Sri Lanka for three One Day Internationals and as many T20 Internationals. Since India's head coach, Ravi Shastri, will be leading the Test team to England, Rahul Dravid has been appointed as the limited-overs coach.

According to a BCCI official, it would be best if Dravid mentors the relatively young squad because he has interacted with most players during India's "A" tours.

The three-match One Day International series between India and Sri Lanka will occur on July 13, 16, and 19, with the T20Is taking place from July 22 to 27. Rahul Dravid has a lot of coaching experience under his belt. The 48-year-old will not be joining the National Team's coaching staff for the first time.

Dravid previously worked with the team as a batting consultant during India's 2014 tour of England. Virat Kohli, Ajinkya Rahane, and Murli Vijay were among those who benefited from the veteran's guidance in mastering the art of playing in England's swing and seam-friendly conditions. Since 2015, the former Indian captain has also been coaching the India A and Under-19 teams.